i came home at lunch and took him in. i am pretty sure he had a massive stroke which is why he was unable to hold himself up anymore. rest in peace stu, you were a great little bunny. stevie is really going to miss you..keep an eye on him please.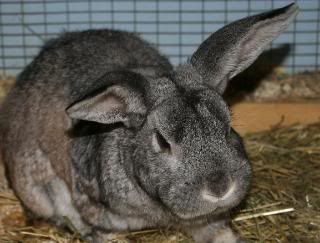 dusty was taken down to the vet today..she developed a severe cellulitis in her hind leg out of nowhere, the vets could not find any sores or wounds or open areas on that leg. i am worried it has something to do with her diabetes because i see this frequently with my human diabetic patients...it really is not a good thing that it is happening to dusty.
tyra is low today...angelina called me at work and said she is lethargic and hanging out in phoebe's crate. she hasn't gotten up since i have been home but i am going to have to force her out to see if i can find out why she feels unwell today.
the rain is great for the upper field grass..it is growing really well. but it is sucking for the 35 telus volunteer fence painting party here tomorrow so i guess i will have to come up with some other things to do instead.
heads up to tomorrows volunteers....i am taking the morning off from work tomorrow but i am doing a vet run to maple ridge first thing at 0830. but then i will be home til just after lunch to help around here til it is time for me to go to work in the afternoon.
ok...hot bath, make tyra move, bedtime diabetics and meds.