carly passed peacefully away last night...i am glad we got to see her last weekend. she probably was one of saints biggest doorknobs...but she was truly a very great girl.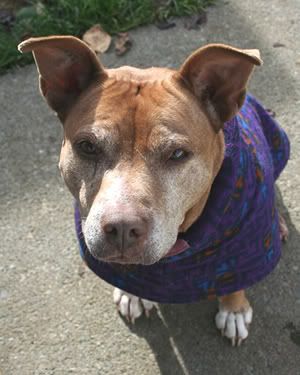 thank you so much for loving her and making her happy nicole....i am deeply sorry for your loss of her.
rest in peace carly the red-nosed pitbull (aka... the poor abused little pitty in the silly chicken outfit) and watch carefully over nicole.