she weighed in at 7.6 pounds and is without a doubt the most beautiful baby ever seen.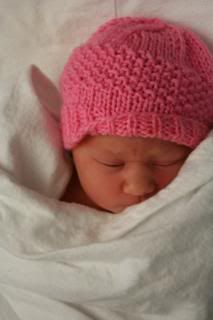 ang and eric had a long and difficult labour so annabelle was finally brought into the world by c-section.
i have to say that i was so totally bursting with pride with how calm, together and focused both ang and eric were thru the whole thing.
annabelle has wonderful parents, strong, compassionate, supportive and caring to not just her but to each other too.
she is a very lucky tiny girl.
hugs to the brand new hine family tonight and very sweet and restful dreams.

i love you guys.