Eventhough it was a soggy wet day I was super happy to see everyone at SAINTS today. I had gone to a music festival this weekend and so I missed them lots ... So thank goodness for paid stat holidays. I took a friend of mine up who I had been promising to take up for a very long time.

My friend fell in love with the new girl, Bonita. So did Nicole. She is beautiful and very sweet. She came right up to me and gave me a kiss hello. Ah melt my heart!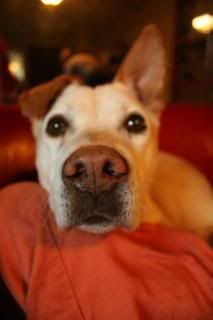 Meghann had her own love ... Nobody was loving pheobe who turned herself around in this chair several times ...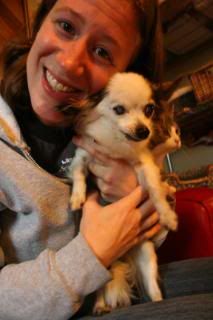 an older man came to look at esther and yoshi ... Esther barked the whole time and Yoshi was aloof. Hey, maybe he's deaf? Wynter thought my friend was there for her ... sadly not so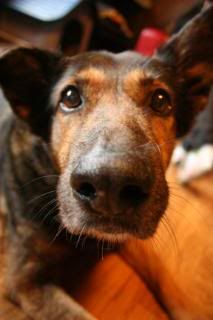 Larry had his nails and ears done and was a giant woosie about it too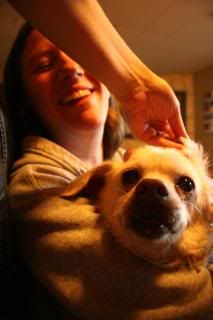 Ellie was spending this rainy day in bed. My friend gave her an apple and a belly rub which she loved ...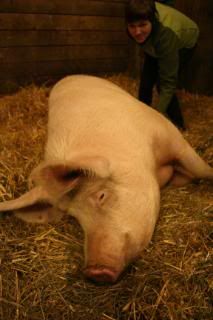 after that she decided she was feeling pretty good and wanted to go out after all

Ziggy was chilling with the cows in the lower field under some tree cover ..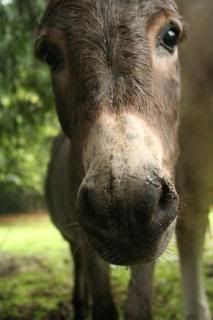 and the cows were frightened and then curious about our umbrellas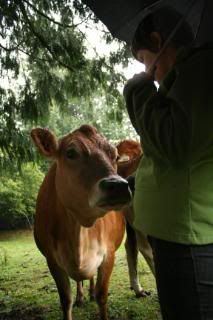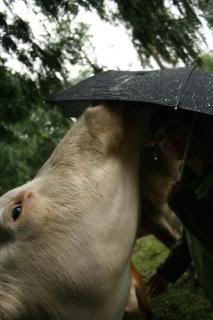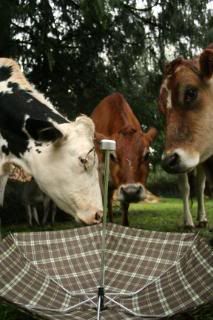 rabbit NOSE (this one is for Tammy!)