I had to go and buy an external hardrive to store all of my SAINTS pics because my computer's harddrive was full but I also got a new lense for my Cannon EOS XT, its a 50mm and it is great for portrait shots ... of animals and people like these:

Carol and Merry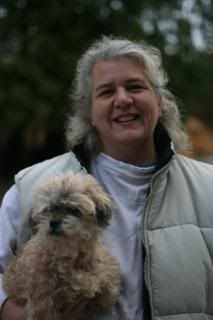 Mo and Kia


Ashley and Molly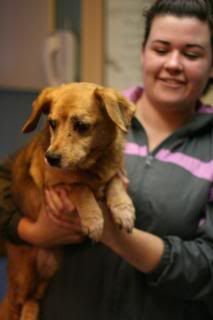 Kathy O. and Daphne


Carol and Monty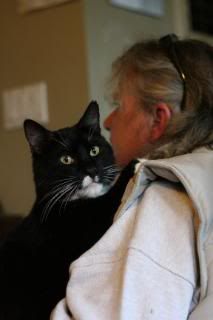 Dee


Bibi


Daphne and Happy Gilmore


Hootie


Jelly Bean and Griffin

Maxine

Eddie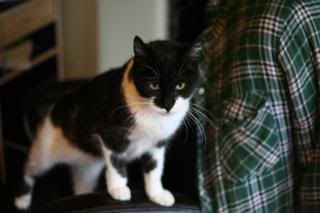 Frodo


One of the Orange Boys and Wynter

Lucky


Little Big Bud



Larry (and squirt sleeping)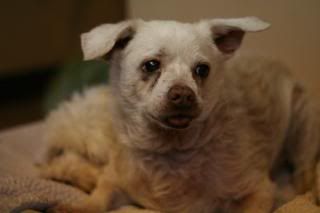 Sidney


Stripe

My SAINTS fosters: Daisy Fae and Smarties


But mostly I got the new little lense because it allows me to get better pics of the animals indoor without using a flash. I am very very please with the result I hope you are too. I have even ventured to upload some of my pics to SAINTS Flicker account.
Here is one of the new guys from LA, Alf looking good in red!

and Jesse too looks good in Red

and Hilga is looking good in hot pink (her eye is looking a lot better).

Andy does not need a jacket with all THAT hair (and we would never to be able to get one on him willingly anyway).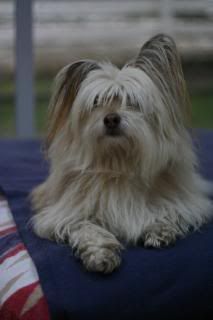 Bambi is really becoming one of my favorites. She is just too cute with that tongue and when she gets her happy bounces before feeding.

Here she is naping on a Kuranda with Hootie.

Not AS cute as Bambi 1 is ... Bambi 2

Al and Roxy are bothing wanting me to throw their tenis balls ... but I would rather take pictures. They will not take no for an answer

haha and here is the funny moment of the day. Daphne found a ball frozen in ice and had to have it. Not another ball, the one trapped in ice ...

and later she was barking at me to throw the ball ...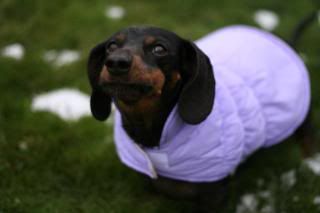 and then when I finally did throw the ball she decided she woud rather roll around ...

By the way, doesn't she look darling in her little purple coat?

and then Esther was barking for a cookie(s) (as always)

I can't recall what Bibi was barking about but I think it had someting to do with Pheobe (his arch nemisis). My new lense did a fantastic job capturing the moment.

Pheobe was being her usual spastic self with a stick ..

In contrast, Bonita is the picture of calm and collected.

Dee kept herself busy with the red toy again.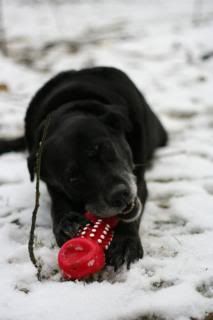 Here are our barn guys chilling ...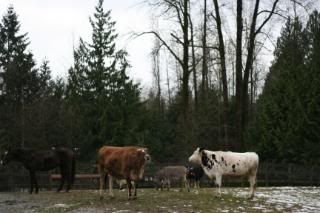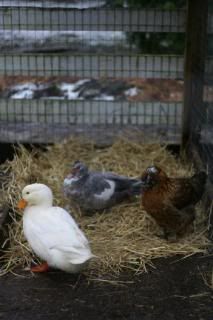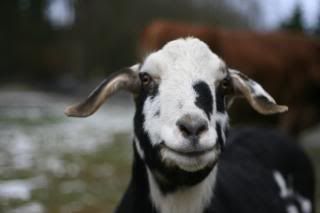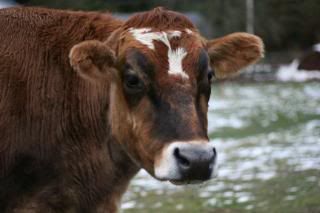 here is Joey and Dorthy Yawning

Ashley bathed the dogs. Merry and mandy were looking extra fluffy after their wash and blow dry

I also managed to get a great shot of tex and rose because I was able to take it through the wire ...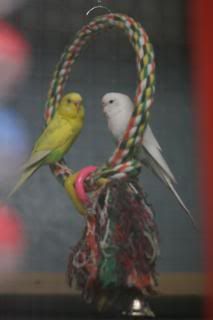 and at the end of the day everyone was snuggled together happy and content but waitng for Carol to spend sometimes with them after a hard days work.

I have to say that cuties of week goes to Tinya Fey ... she is just sooooo cute (reminds of Daphne quite a bit).

But Suzie is pretty cute here too.

and so is Sweety ... ah its so hard to choose.

Who is your favorite?