North (for lack of a better name right now)...arrives from up north on wed. this week.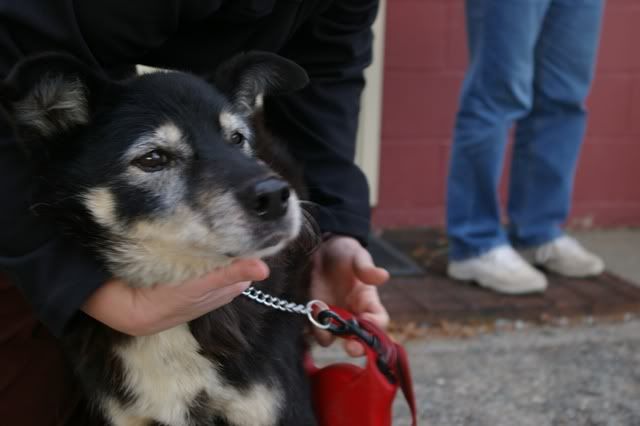 Missy (the new stray dog who will stay in foster care with her finder for now)..we have actually traced her previous owner thru her tattoo....they will be probably be signing missy over to us in her best interests, so that is good.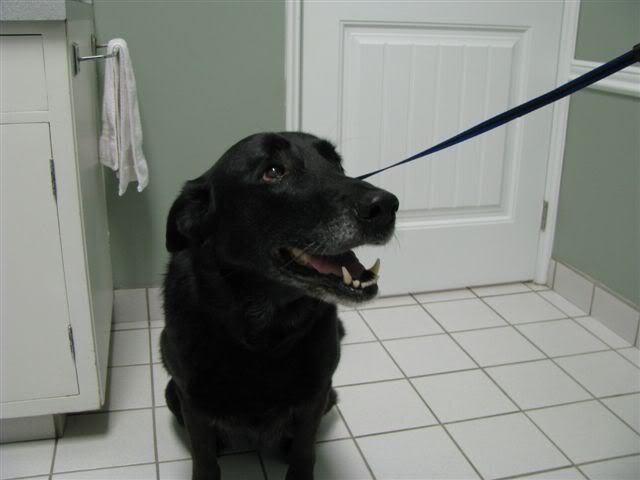 plus a new old desperate dog that i mentioned a few days ago... will be be coming next week..i don't have a picture of her but apparently she is a 15 or 18 yr old rotti cross (2 different ages were given) who suffers from dementia and is forever wandering alone on the streets. her family has agreed to sign her over to saints....her name is noelle...marie will be bringing noelle out next time she comes.
there is also an FIV cat by the name of Big Ben..he is with another rescue group and will be coming in once we have a cage free to admit him, maggie will bring him as soon as we have a space....i don't have a picture of ben either but we will get one when he arrives.
welcome to the newest saints.
on a final and sad note...daisy fae had her repeat xray today...with the fluid out of her lungs it was easy to see the very large tumour in there. daisy was very upset when i saw her this morning so i took her back to the family home this afternoon...jenn and brian and i will take turns keeping an eye on her and she has lasix to help keep from filling up with fluid again.we have booked her home euthanization late on thursday afternoon...the family will be there and daisy will have a couple of days to forget how upset she was at the vets and hopefully she will feel happy that she made it safe back home.