Rescue Journal
i want to encourage super kind and responsible folks who have a little hobby type farm to consider....
Carol · Sep. 26, 2011
forming a lasting and rewarding friendship with a farm pig. they make such great friends..old and new.
here is my good friend ellie sharing a pig hug with me.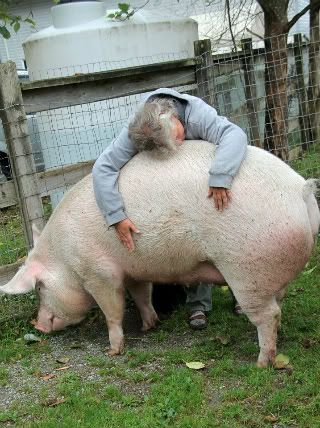 and here is my new good friend brad pitt sharing his version of pig kissing with me.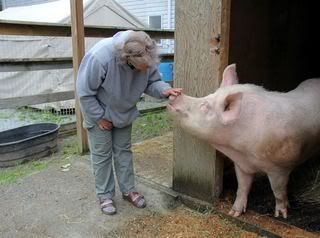 they are such totally incredible animals...kind of like a modern day domestic cross between a dinosaur and an elephant...totally smart...totally fun...gentle hearts..they make the very best of very good friends.
i might start a new organization...adoptafarmpig.org
lets start with the two sweeties below cuz they REALLY need a wonderful home!!!!!