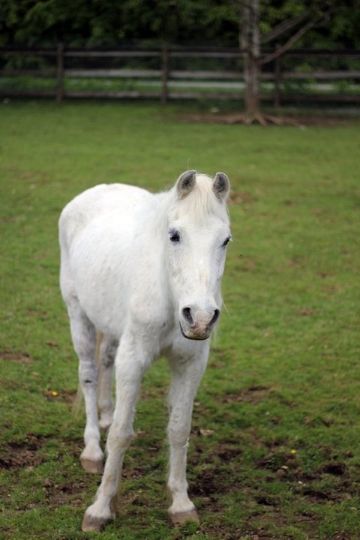 I cannot describe the sadness of today, of losing the one that to me embodied all the best of saints.
Gideon was a king. his kindness, his wisdom, his honesty, his spirit that somehow stayed pure and true, I have never known anyone like him.
I have only ever wanted 2 things from him, the first that he liked his life here, that he had the retirement that he always deserved. and recently, that I did not have to decide his death. he gave me both. I never needed him to show me he loved me, I did not need to be any more special to him than anyone else. but I needed to know that I always did my best by him and that my best was good enough. I think it was, I have no regrets.
Gideon had a good life full of dignity and respect these past 8 years and Gideon chose his own good death.
the other real sadness today came when the other barn guys heard the truck come for one of their own. it was not just we the humans who suffered a great loss, the barn animals suffered a huge loss of their own. it broke my heart to see them so distressed. the animals here can understand death, what they do not understand is why the truck comes and takes away their long time friend.
Gideon will be cremated tomorrow. I cannot bear not to keep part of him here.
I want to thank everyone for their kind thoughts, comments, emails and phone calls. and I want to thank you for sharing our tears.
I hope Gideon is now with Spritely, he loved her.