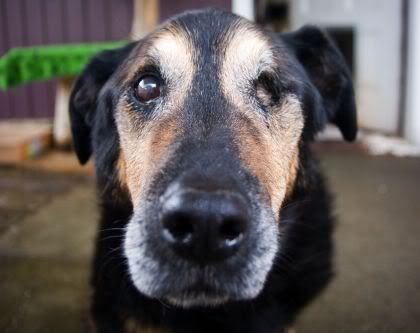 she relaxed gently into her pre-med and i heard her sigh...ahhh, yes.....
the vet said that rose had reached the end of her very long life. i don't know how old she was, but i know she struggled for some kind of peace and kindness for most of it.
rose touched us all deeply. rose changed us all in some way. rose had six months with us and i think she was thankful for each and every day.
rest in peace dear sweet and gentle dog, you were a very good girl...we love you.