my mind kicks into gear...what day is it? is it a day off? a work day? an early or day or afternoon shift? is it a staff or volunteer day here?
once i sort that out, i get out of bed...some days take longer than others to pull it altogether so i know which day i am about to face.
retirement is looking good.
then i imagine i can get out of bed and figure out what day it is, later.
someone pushed open the computer room door to the outside cat run last night....everyone looked freaking cold this morning all curled up in their beds.
it makes it harder for me to see who is still breathing each morning if everyone is curled and wrapped up tight under their fleece.
note to myself...we need to replace that door.
i slept a full 7 hours without a single disturbance...this always worries me first thing in the morning when i first open my eyes......what the hell were they all doing that i didn't actually hear?
luckily last night it was just the usual, peeing and pooping and opening the door....that was a relief.
i start every morning with asking myself questions, the questions just get bigger and broader as the day goes on. i usually don't make it to the really big ones (like what is my purpose in life and how can i live it better and why do some folks not like me?) til i start my first cup of tea.
i don't know why i am not happy with just figuring out correctly the actual day of the week.

i have a morning song for you to sing....it is from the sound of music...feel free to join along with me...
Climb every Mountain...la la la la la (pay attention, new words)
climb every log pile....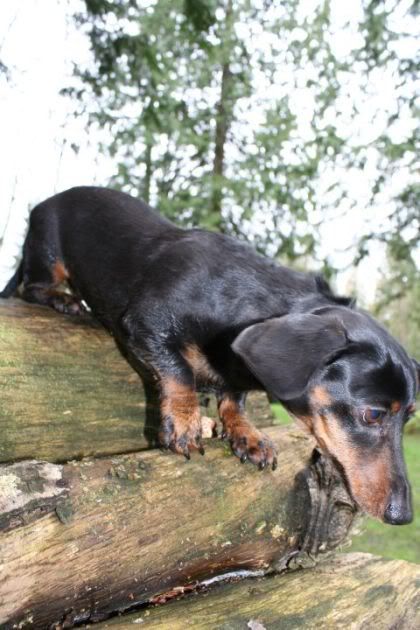 ford every stream.....
follow every dog tail....
til you find your dream....