Rescue Journal
jenn! post a million pictures of little big bud.
Carol · Jun. 4, 2010
spot would LOVE him...bud is more than willing to share his well padded self in a warm soft bed with a little blind brother..i have yet to EVER see bud get upset with anyone...he even lets blind angel and klutzy kodi sleep with him....he says..."whatever" and just goes back to sleep again!
well, a photo can say a million words .. so what can my million photos say about "lil big bud" ...
well the first thing you MAY notice ... is he is LARGE ... but not in charge. He is very sweet and passive.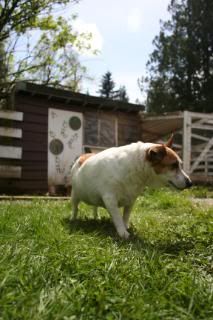 He's got big eyes, a big smile, and a big heart ... ergo BIG bud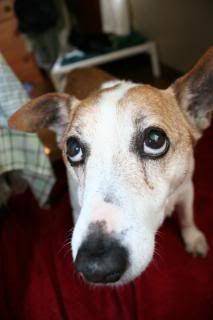 He lets Daphne lick his big eyes and lets me take his pics ... what a goood doggy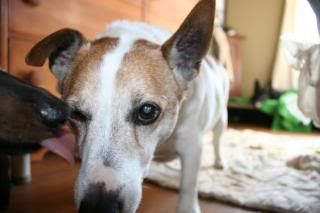 He needs to be lifted on to the bed and is very well behaved (Jerry literally seems like the devil next to him)

and once in a blue moon or nice sunny day he will venture outside on the field walk