i left the cars at the vets...cali is having a biopsy on that weird reoccuring sore and a convenia injection and peanut is getting some sc fluids and bloodwork.
Ok come and get your "cars" then. We are ready to come home ... all fixed.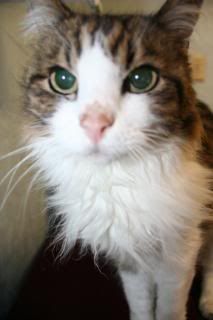 scrappy's bloodwork is back..he is in the beginning stages of diabetes and has a minor infection somewhere. the vet will figure out an insulin dose for him when i pick the girls up on my way back from chilliwack.

So if I get 2 pokes now ... do I also get 2X more food to go with pokes?