(FROM JENN)
We estimate that we had about 300 people visit including the Mayor of mission, a freelance photographer from the Mission Record and about a dozen former saints and saints foster dogs. Also, I know of at least one person who came Saturday and returned again Sunday with some more of her friends so I guess people liked it :). Sunday ended on a great note when a couple donated $600. Yippy!!!
So for those who could not join us and even for those who could, here are some pics I picked from this special but exhausting weekend....

This is the driveway (unfortunately this is NOT a pic from the weekend because there are now some pretty flowers in front of the SAINTS sign)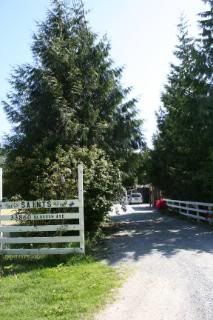 Inside and Outside Frodo's Castle ... I mean Trailer
Multi-Purpose (MP) /Rabbit and Medical Room Building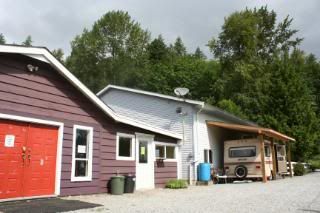 The Rabbits got some rare treats--carrot tops
Medical Room and Charlie, who hid most of the days
The Rock in the FeLV outside cat run and Mama T in the FeLV Area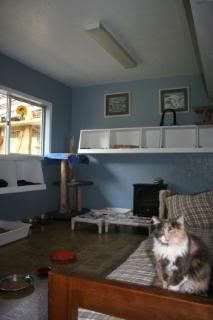 The MP room (Lucky and Dusty's Home) and outside the MP Building the outside yard and FeLV cat run
Front of House and Outside Cat run
Front Yard
Stripe above the fridge was in heaven with all of the attention and Perdy was content in her private Suite with Anne doing some saintly laundry
Dog+Cat Room (off kitchen) with many Karanda beds. Eddieis playing with a ball on the ground and Poppie is checking things out before guests start arriving
Griffin decided to show a house full of visitors his mystical diarrhea circle ... around the room, even on the beds ... and even after cleaning and mass amounts of bleach managed to linger in the air for the rest of the day :( Esther is sitting on the floor waiting for some more cookie ... it took a lot this weekend to keep her quiet
Suzie came home from her eye sugery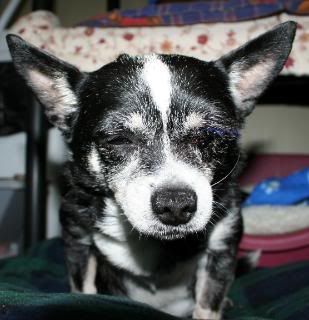 Back Cat (no dogs allowed) Area. Diablo and Mama Mia in the basket.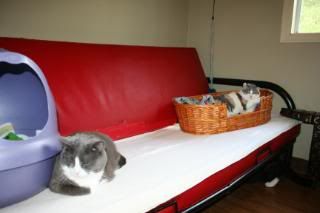 and Tula showing off their outside run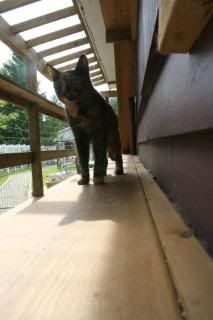 Carol's Bedroom (where have all the bed buddies gone?). There is just Prudence, Shadow, Angel, and Paluchie left ...
The Big Dog Room (off Carol's Bedroom). Colleen B. quickly cleans up a puddle. No dogs in sight just nice pretty beds ...
Side yards and Bailey stalking the barn guys
Backyard with outside cat run on the side (left picture) and chicken and duck are on side (right picture)
Chicken and Duck Area. Edwina and Floyd.
Mo in the Lower field with the "problem dogs" and Lucy a visitng former saint Wiemer (need I say more?)
Bottom Field Pheobe shows off how fast she can run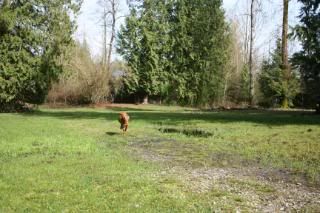 Al spent the day at the pond happily hunting frogs
New Goat Area being built & Colleen D. grooms Czar and does an Irish Jig?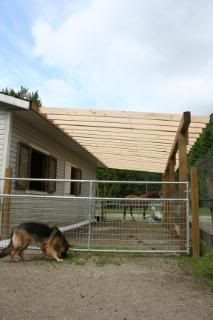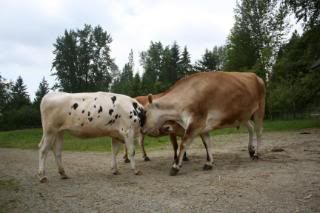 Barn guys enjoying the new grass in the Upper Field. Giddeon, our white knight and the oldest saint
Nicole and a visitor rub Ellie's belly
Ellie and Percy discuss the day ... Percy liked all the attention. Ellie did not.
Fosters came for a visit (Shrek and Fionna; Gracie; and Chance). Tinkerbell, Emmeline, Gwen and Roxy were also present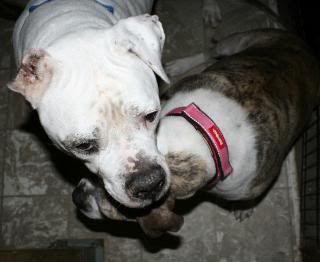 Carol, her son, daughter in law, Daphne and(soon to be born granddaughter) Baby Annabell who makes it out to her first SAINTS event!!!
Open House "home base" (or as I like to call it: "Pass Go" get one of Colleen B's delicious cupcakes ... Mmmm)

People milling about pre and post tour. Kathy O and Daphne

MJ, Kim, Precila and Meghann (wom)maning the info table, taking donations and writing tax reciepts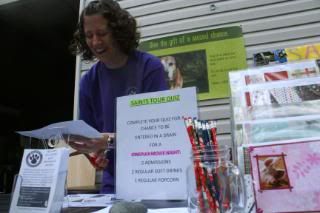 Sandy (a visiting former saints Dog) with the Free Tennis balls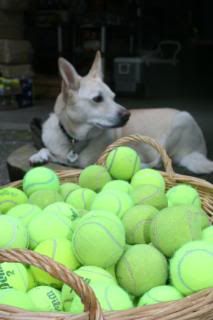 and for the grand finale ... Carol and the Mayor of Mission James Atebe