I stopped by and visited Marshmellow at his foster home (my sister's place :) before heading out to SAINTS.

Marshy's summer lion cut has grown out ... which I guess means summer is over.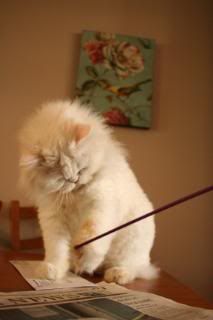 when I got to SAINTS the first thing I saw was this grave yard of milk jugs. I can only guess that a dedicated volunteer was collecting them with plans to take them home to fill with free city water.
The next thing I did was head out to the pond to meet Ellie who was laying in the mud.
All of a sudden, Ellie decided she was done with her mud hole.
Make way for the pink dinosaur!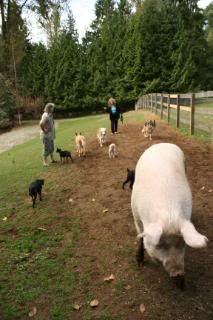 After wandering into the barn to yell at Herman about gawd knows what, she insisted on being let into the riding ring.
Let me in by the hair on my chiny chin chin!

She drank some water, chased the barn guys around, drank some more water, scratched her side on the fence, contemplated settling into the goat shed, and finally decided to lay in the sand and watch Carol work while I rubbed her big pink belly.
I was relaxing taking photos while my mom literally broke her back working (am i an evil daugher?)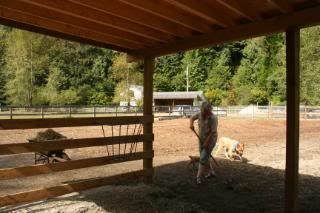 At least I was doing more than these mongrels .. who were just laying around watching--useless
I played ball with my favorite long and low somebody and also with mr. screechy!
I arrive in freshly cleaned grubbies and was immediately assaulted by four legged furballs until I was covered in mud from head to butt!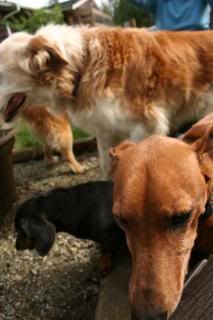 Mo was hopping around with her blown knee visiting the crew who were very happy to see her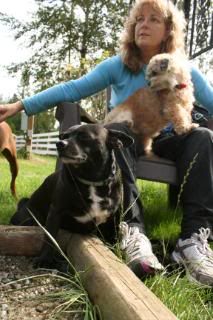 I caught Czar in a comedic moment ...
Didn't anyone tell you that your face may stay like that!

later I caught Czar in a moment of pure pleasure ...
Straching his butt on the tree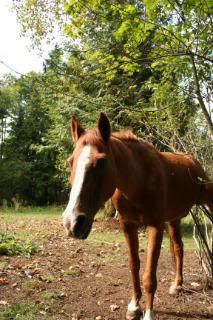 It was a beautiful day out and most everyone got a little vit D