Animal Updates
it is sad all over the world for many senior animals...i called her and said we would take him if he is still alive and homeless...poor guy..life does really suck sometimes all over the world.
Carol · Nov. 8, 2010
Hi Carol,
I don't know if you remember me, I moved to BC over a year ago from Saskatchewan. I emailed you before I move asking for information about the max amount of pets per household in this area. You kindly emailed back with information. I also visited the shelter soon after I arrived. I moved to South Surrey and I have been volunteering at a horse rescue in Abbotsford close to where I work.
The reason I am writing is because I am travelling to Venezuela next week and I would like to help some dogs there. As I have done in the past, I am planning to bring a young dog that we rescued with an open wound in the middle of the road, the last time we were there. She recovered and got spayed. She is sweetheart but several months have passed and no one has adopted her, so I thought I could bring her here where she will have a bit more chances to start a new life. I will foster her until I find the right place for her. Now, my concern is that, another dog that I also know there is in desperate need of help. For many years he lived in a construction site in Caracas, he started losing part of his vision a couple of years ago but he has adapted well because, he knew well the place where he lived. He is a senior dog, is neutered and is generally healthy. A few days ago, I learned that the construction was finished a few weeks ago, and all the people that used to work there are gone, so the new people in the building just kicked him out of the building, and he is now living on the sidewalk. It is a busy street where cars speed and I think it's just about time until something happens to him. So now, I am struggling because I want to help them both but I live in a small place here with my dogs and my husband.
I have been asking many people I know if they can foster a dog but so far no luck. I am more than willing to cover his food and any expenses. I know you are probably full of cases like this and I understand if you only take animals from BC. But if there is any slight chance that you could help me and this doggie by providing a place until a responsible family adopts him, please let me know.
I know it is challenging to find a home for a senior dog but I have to do my best because he doesn't have much options.
I attached a couple pictures taken last year.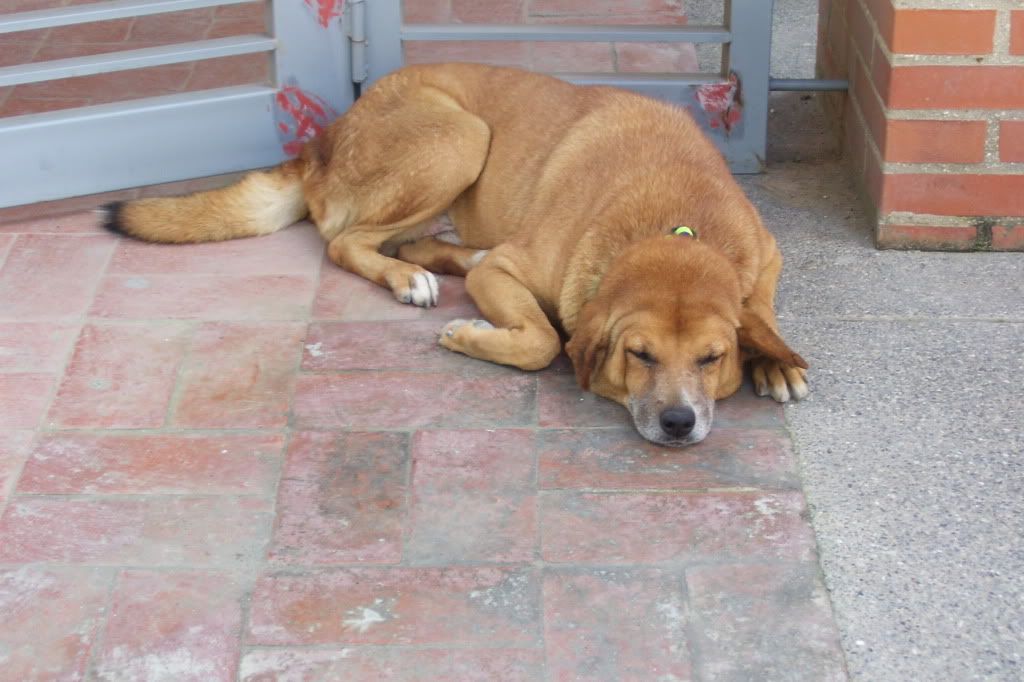 he looks in pretty good shape last year..i hope that hasn't changed along with his circumstances. i have been watching that movie "hatchi, a dogs tale." and i get upset during the movie because no one takes that poor dog home at night and lets him go back to the train station during the day to do his obsessive waiting/vigil thing. his really did not have to be sleeping alone under old trains....he could have had both worlds...a new home at night with someone to care for him and his day time job of waiting for his beloved person who would never return.
who is that dog in south america waiting for to come back and find him?????
sigh..i personalize homeless animals way too much..that is why we are always so full but i sure as hell would have done something about hachi, if i lived in japan in the 1920's so i totally understand this nice woman who is worrying about an old homeless dog kicked out into the street many thousands of miles away.
oh well..what is one more?...i hope this guy is alive and ok...and.... maybe he already found a new home??? that would be good.