Here are the long awaited pictures of Pheobe's new prima dona prison, I mean Haven.

Except sshe wasn't looking very zen-like in it though ...

So I told her to go sit pretty in her chair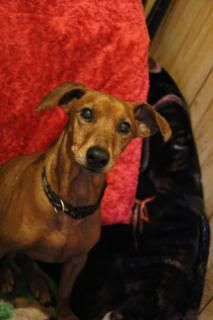 and I covered her up with her blanket the way she likes for bedtime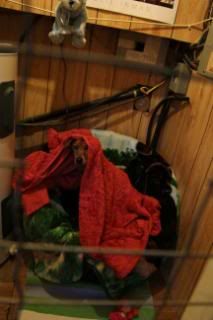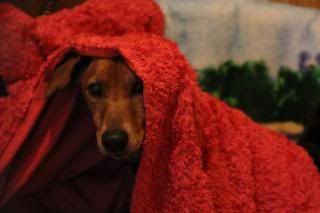 Hope you are happy in your haven phebes. I know we all are a lot happier!
In reference to these previous posts: About her hew haven--http://www.saintsrescue.ca/wordpress/?p=12236 ; About her story--http://www.saintsrescue.ca/wordpress/?p=12212; About her most recent badness--http://www.saintsrescue.ca/wordpress/?p=12193