Here the event poster!!!
OK start pledging, buying/selling tickets, gathering silent auction items ... this like last year's event is going to be a lot of fun, again mostly at the expense of Carol--I guarantee it.
You all know what phoebe is like ... if you don't watch her video... she is the biggest pain the ass dog anyone has ever known and that includes a lot of really big pain in the ass dogs over the 20 years of rescue Carol has been doing. Now, if you are a Phoebe sympathizer, it actually might be in Phoebe's best interests not to become a Hine because once she is a Hine, Phoebe is no longer under the protection of SAINTS and her supporters, no wait she only had one, supporter--Tammy. Carol may very well figure out a way with one of her vets to actually make Phoebe the world's first headless dog :)
We must raise $10,000 by March 26 or Pheobe will become Pheobe Hine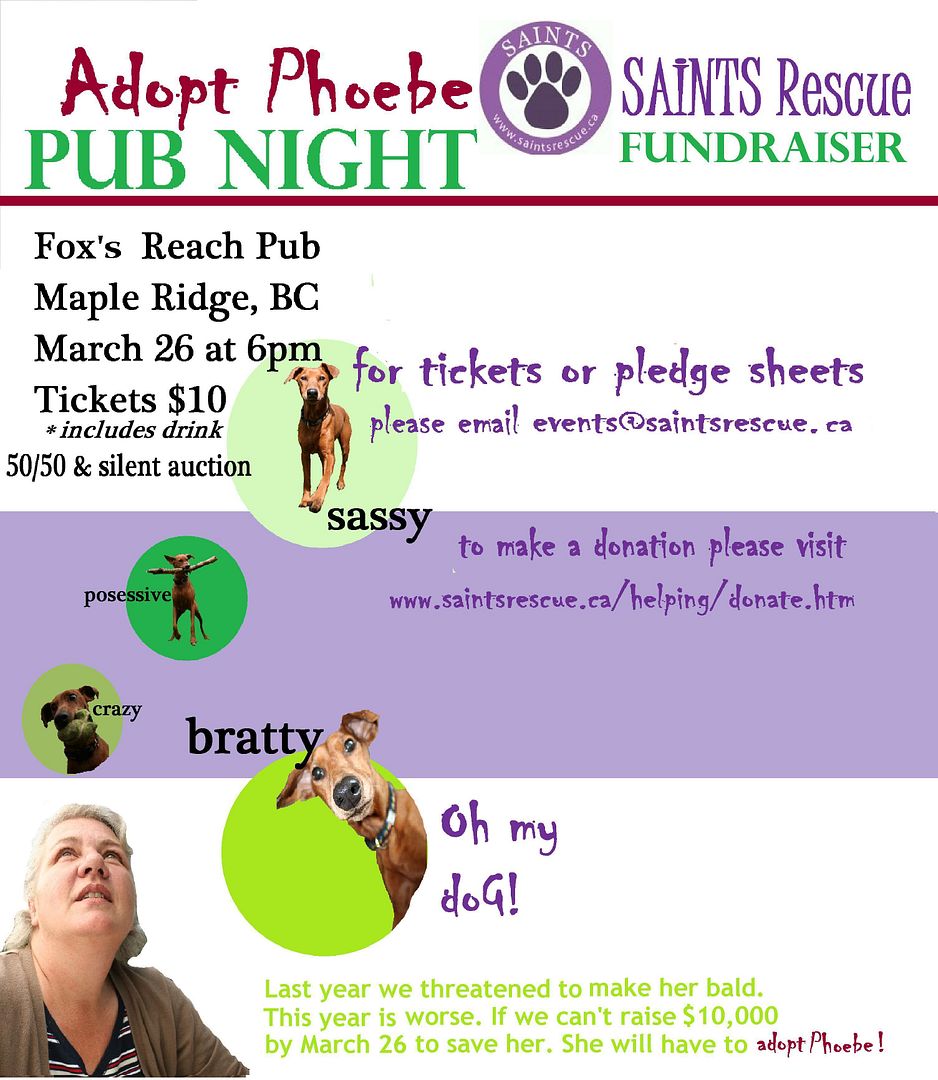 I have also created a SAINTS Facebook event page--so you can invite your all facebook friends!
for more information about the event or to buy tickts or make pledges please email: events@saintsrescue.ca
**ALL PROCEEDS raised will go directly to SAINST rescue vet bills.