First things first, I know that Carol did not want to pester you guys to vote this round in the Shelter Challenge but Tammy emailed me yesterday to say that SAINTS has moved from 5th to 2nd (probably because they did the audit of votes to correct any double voters) .... now we are in the money spot. Since the challenge ends March 26th I thought some of you would not mind voting each day for 25 days. After all, it would mean $1000 for SAINTS if we got top 2 in Canada.
vote for S.A.I.N.T.S. Mission, BC Canada here: http://www.theanimalrescuesite.com/clickToGive/shelterchallenge.faces?siteId=3 Merci.
OK, now to the fun stuff ...
Saturday was great at SAINTS. It was the day before the big dump of snow so we had a full arsenal of volunteers which allowed me to focus on my most favorite thing to do--take pictures (while spending time with the saints crew).
I took Phoebe, Daphne and at Carol's insistence, Mystic out for a run and playtime in the lower filed. It was a good time for them.
Daphne played some ball, barked at me and explored a tree.

Pheobe worked tirelessly to destory this large stick.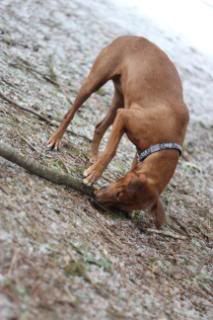 Mystic played ball, barked at me, and played with a stick and a teddy bear

Finally. Snow BITE was tuckered out and sleeping (along with her sharp little teeth).

We had a couple of special visitors, former saints Shrek and Madeline. Both very cute and well behaved. They can come and visit anytime.

As Nicole was helping to fix Carol's email. Meghann was loving up her favorite saint Pixie.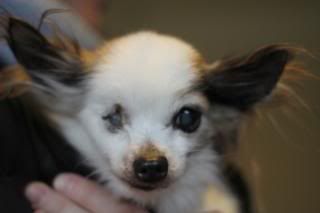 Meanwhile Bud was was saying "Nicole, take me home!"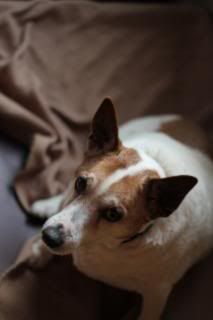 The very good news of the day was that I get to show you Popeye lying down.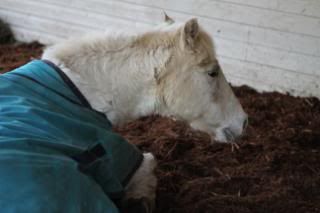 Even though it was the day before the big snowfall there was still snow on the ground and it was very cold outside.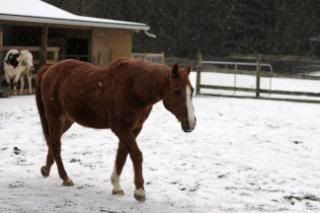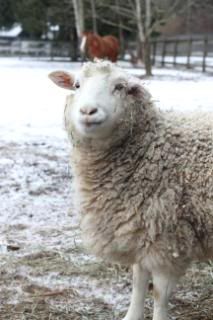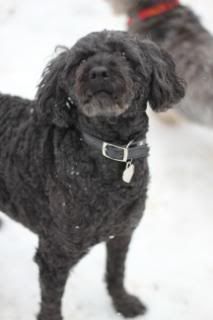 And I ended by day brushing a tangled Angus who actually really enjoyed being gently brushed. He is such a nice dog.
Before and After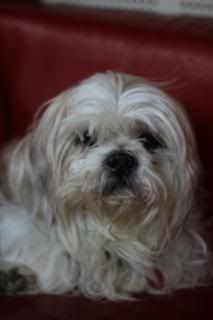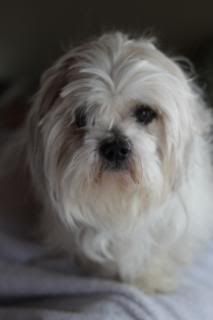 Now everyone has their own way of sleeping ... some look comfy, other look cute, but still others look weird ...
and Sherlock is really starting to heal and be more mobile.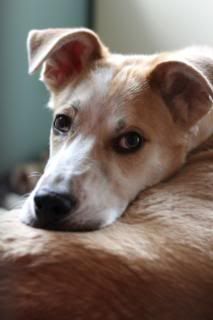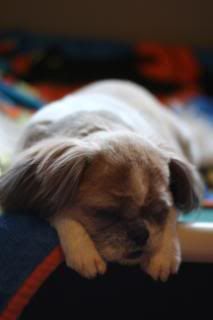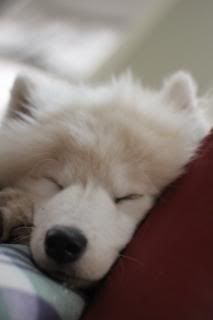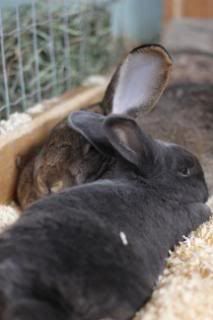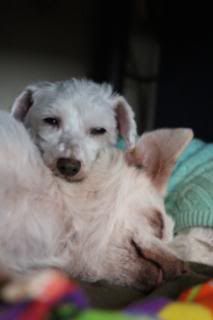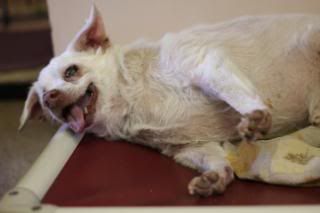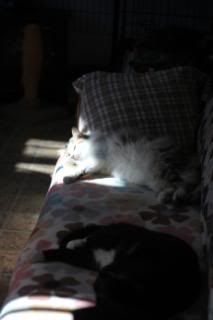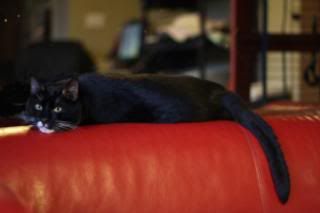 cuties of the week go to Chief and Ebony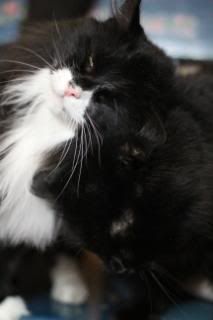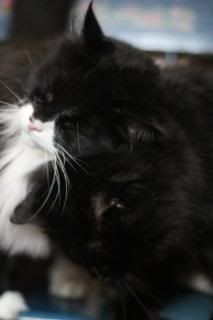 and Maybe is pretty freakin cute too! so she gets an honorable mention.