ah yay, I am now going to bury the below post literally and figuratively ....
So took WAY to long to make this video because of some technical difficulties with my laptop. Geee I wish I had a Mac to made videos on. Anyways I think it was worth it ... Here is the one and only Mini Me.
?fs=1&hl=en_US&rel=0" allowfullscreen="true" allowscriptaccess="always">
Also, with your attention now I want to remind everyone about the Pub Night this Saturday. Tickets are sold out but people can still come they just wont get to participate in a few things like door prizes. Get there early because seating is VERY limited. We have some great auction items--many great gift baskets, executive Costco memberships, tickets to Robert Plant Concert, lots of pet stuff, and a photo shoot with your favorite saintsfrom moi! Also its going to be a blast and raise a lot of money for these expensive little beasts.
It is not too late, we are still collecting pledges. Our goal is to raise $10,000. You can make a donation via pay pal and email events@saintsrescue.ca to let Sheila know it is for the event.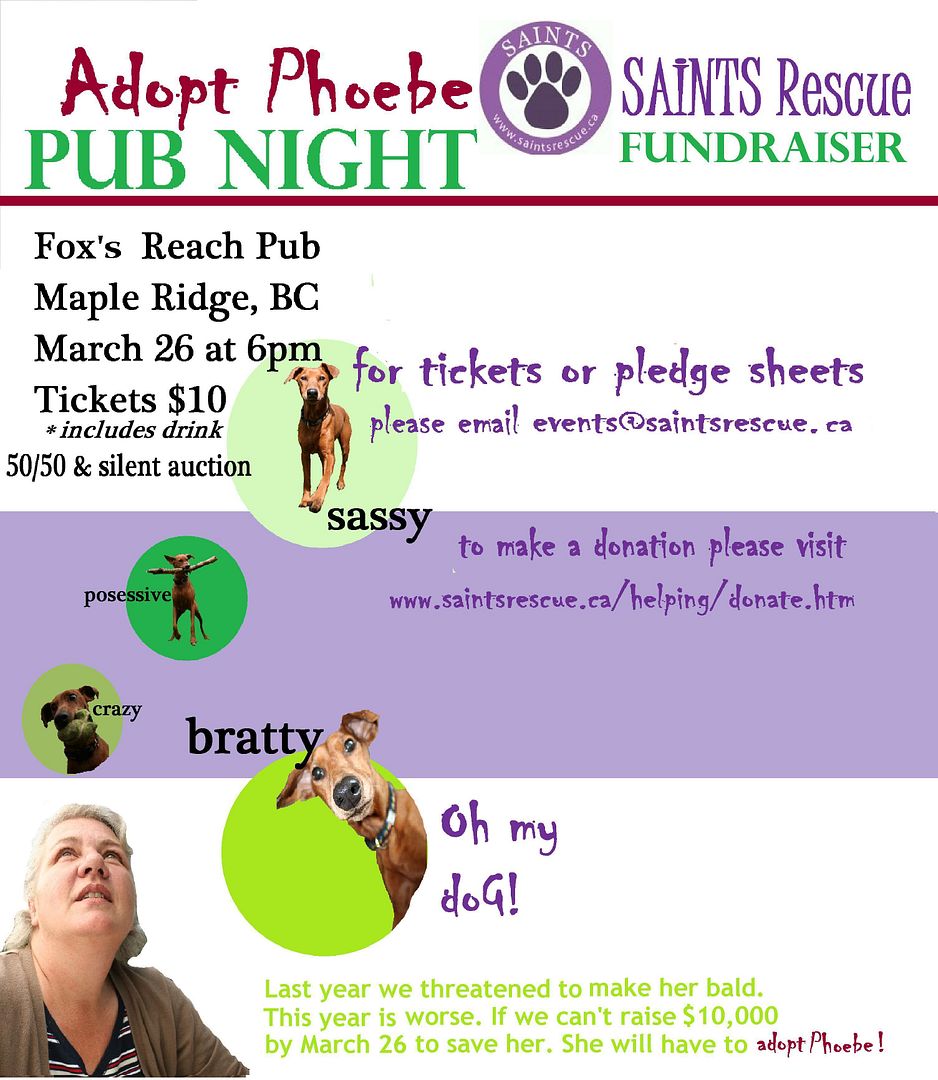 see you Saturday night!