Wynter is 4 years old and came from a high kill shelter in Saskatchewan. She was flown out to SAINTS rescue. She had an injured eye that had to be removed. She is a beautiful and very friendly cat. She loves to play and can get pretty frisky. She is an inside only cat looking for her forever wonderland.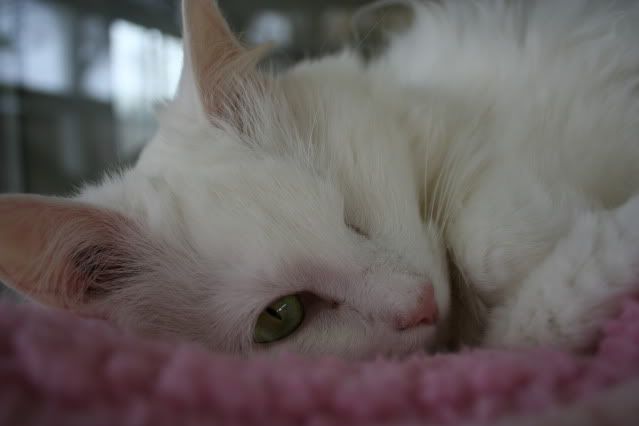 ?fs=1&hl=en_US" allowfullscreen="true" allowscriptaccess="always">
to adopt wynter email: adopt@saintsrescue.ca
Past Take Me Home Tuesday animals still waiting for a home...