Monkey Face is a 14 year old Shitzu that came from the SPCA. He is just a doll.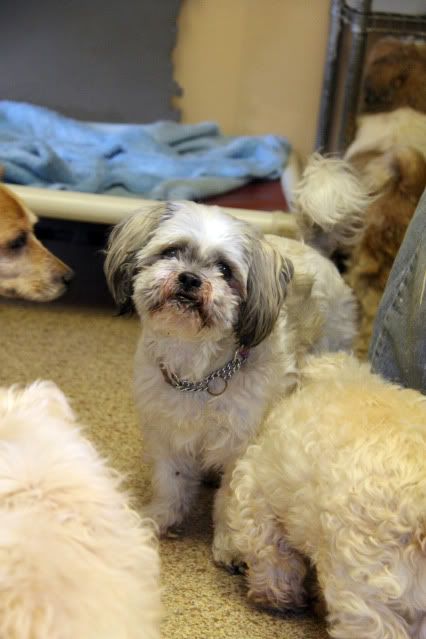 Daisy-Too is a 12 year old King Charles Spaniel X and when she first came in she could not walk but she is definately moving ok now.

Silver is a very sweet 15 year old cat.

Sir Walter Cabot is a 14 year old beagle cross that flew to saints all the way from New Foundland from a beagle rescue there. He is incontinent and lost his foster home. He is a happy guy and a very sweet dog.

Sweetie Pie also came from another rescue but despite her name she is not so sweet. She is sweet with all humans but can be a huge had to the other dogs, especially the little guys.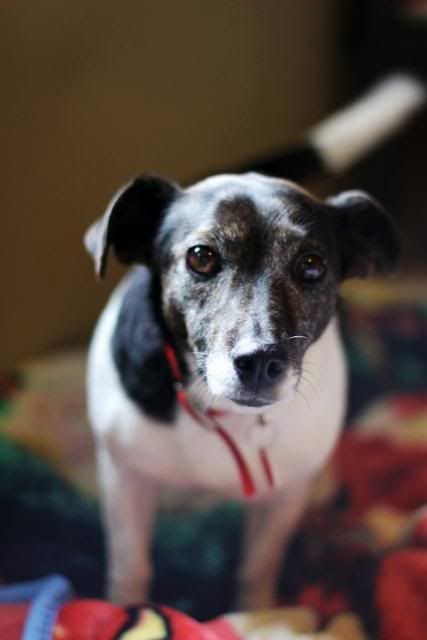 and now for a little picture post of the fav pics from the last few weeks.

I must pay homage to our SAINTS King who was watching over everyone on a Sunday afternoon atop the roof

This picture just puts a smile on my face because Minnie Pearl is just so happy here and with her ears flopping as she happily runs she just looks totally joyful

Dusty is very happy here too in the memorial garden

Here are some more joyful saints:
and here she is grazing in the lower field

The barn guys were over joyed when released into the bottom field and given free roam over the sweet fresh grass

Although Emily is getting quite tubby

Chance came for a visit and he is looking up at Carol with total love.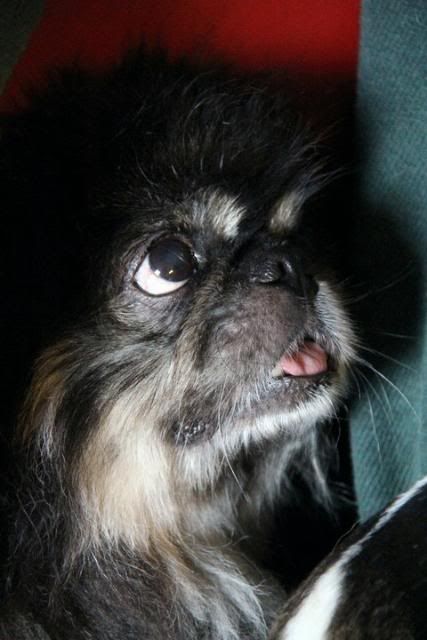 Our goats are very photogenic too
Paluchie and Mystic got hair cuts :)

and after an exciting day the saints all curl up and nap
Harrison lounging in his favorite spot

and obviously cutie of the week goes to daphne!

Please visit our SAINTS Facebook page for all the great photos of our saints. I just created and added photos from Sunday in our new June album