Hi guys,
Wanted to let you know how the two babies are settling in at their new home! They are doing so well, they both are so affectionate and quick learners. They learned how to use the pet stairs to the bed after only a couple of tries. (Of course they sleep on the bed, they didn't give me a choice!)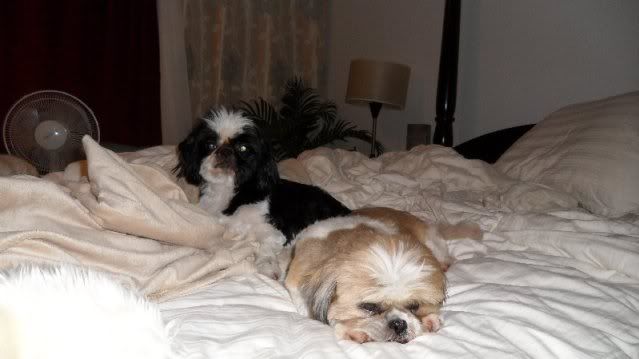 Sid is especially sweet and cuddly. He loves to be held like a baby, tucking his head under my chin. Sucky Sidney is not too fond of walks yet, he wants mommy to carry him and he closes his eyes as we're walking!

Hootie has a lot more confidence and she is great on a leash. She seems to mother Sid a bit too. But her favourite thing in the whole world is - FOOD! The little Hoover is always begging and sniffing around the kitchen lol.
They just went to the "spa" and are all ready for summer and mommy is spoiling them a little bit! They are really such great dogs, I am so happy the three of us found each other.
Tara