Events
CTV news story about Love on a Leash fundraiser last night, was a huge success and Bif Naked was there too! cool.
Jenn · Sep. 28, 2011
Local fundraiser goes to the dogs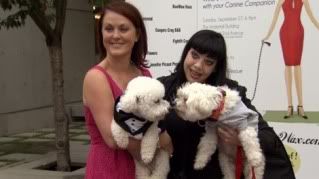 Paws for Style event organizer, Tammy Preast and rocker Bif Naked, hold their canine companions at the fundraiser on Tuesday night. (CTV) Sept. 28, 2011
*There is an interview with Carol.
Huge kudos to Tammy Preast for organizing such a unique and successful event!