i called the clinic this morning and colleen was able to meet me here on my lunch break so nicki could pass from home. there was no stress or fear for him, he died with the other cats around him, sebastion parked himself right over nickers on the cat tree and purred loudly as he was passing and renee and ryan were with us too.
snickers came in a few years ago, he had moved with his senior lady into a seniors care home. but the place was too busy for mr. persnickety and he suddenly and unpredictably started severely biting and scratching his mom.
cats react in different ways to stress, and snickers had become aggressive. he was fine here, i don't think he ever scratched or bit a human at saints but he was pretty cranky with the other cats occasionally.
i will miss his freaking enormously big feet...nicki was a peridactyl...and i will miss his barging past me to get into the bathroom first like it was some kind of race that he just had to win.
rest in peace mr. persnickety..sometimes you were a total pain but mostly you were just a sweet and busy (and bossy) cat.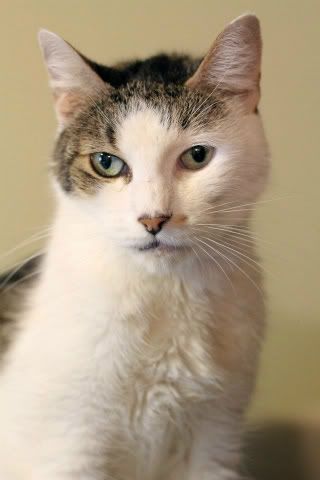 we love you snicky!