come along and let me introduce you to our newest saints ...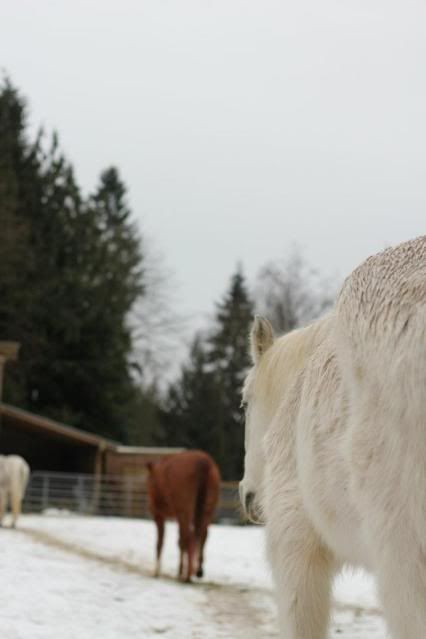 Ernie and Bert were abandoned. They are full of personality and love to have a crow off with one another. They are interesting looking and definitely full of confidence. They have a current adoption pending!
Kobe just arrived on Saturday and is super spunky.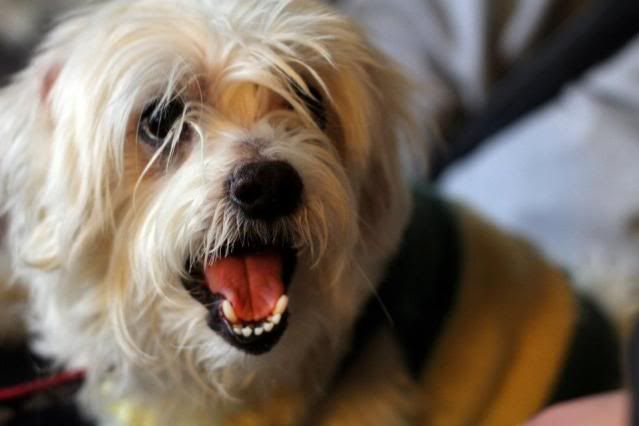 Within minutes of arriving at saints he had made himself at home on the couch.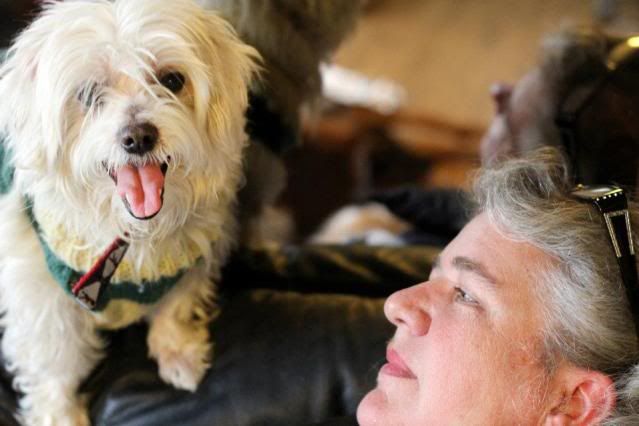 say cheese Kobe

Odie is a 5 year old blind and diabetic husky. Because of heath issuesw his growth was stunded so he is more like a "mini" husky. He also has some skin issues, as you can see his hair is patchy. He is full of personality and loves to lead a chorus of howling dogs. He is a bit of a jerk to give insulin to but he is a happy dog and you would never know he was blind.
We have also had some recent happy tails for many of our saints cats. Silver, Cash, Pest, and Sebastian have been recently adopted.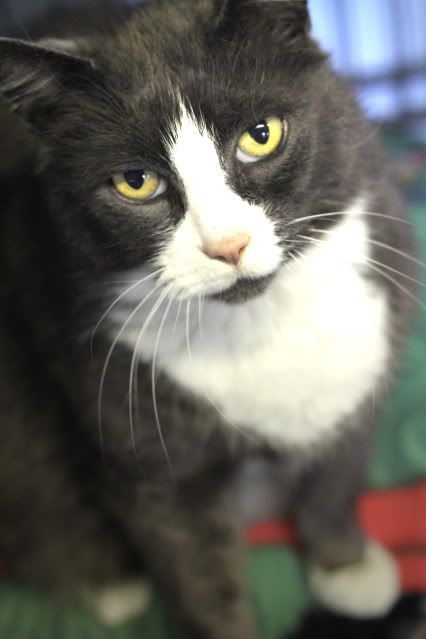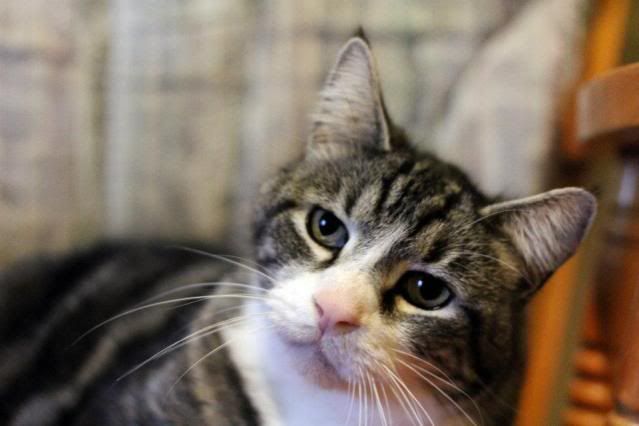 There are many more saints still waiting for a forever home. To check out our full list of adoptable saints on pet finders, CLICK HERE
Former saint, Chance is back for a few weeks while his home is being repaired from a burst pipe-he does not like all of the work men coming in and out of the house.
Chance actually likes it at saints and this little Mongolian monster is really enjoying his saints vacation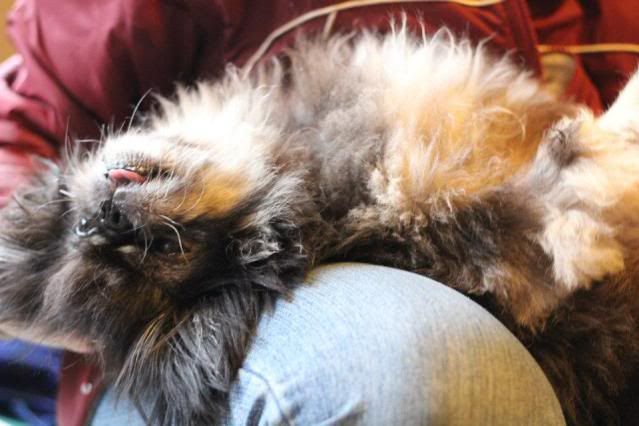 He is also very happy to be spending some time with his love, Laura

He is pretty fond of Carol too

She is mine! says Phoebe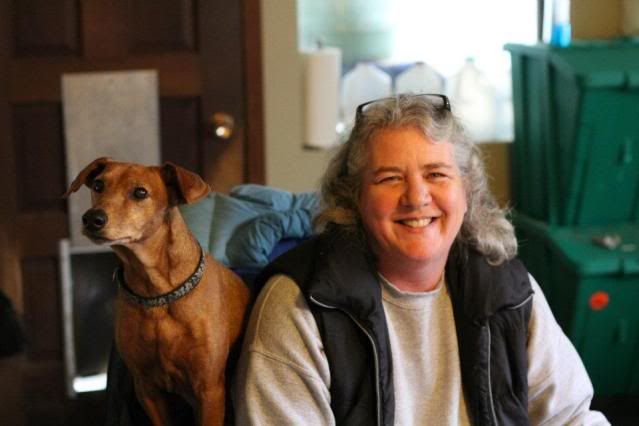 doG help me! says carol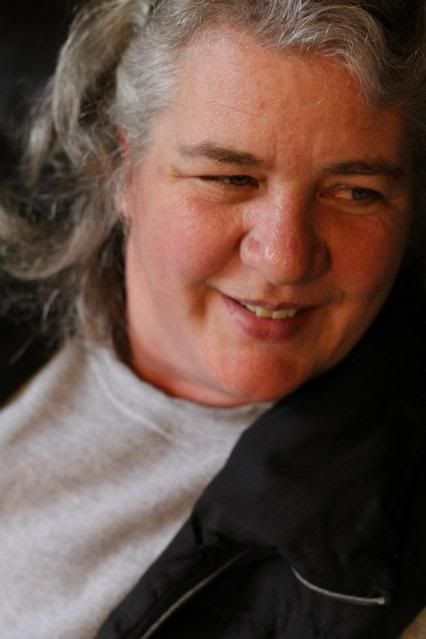 Inside may be cozy and warm, but outside it is icy and cold.
SAINTS suffered though a cold snap that froze its pipes in early January and a week of snow that made it difficult for staff and volunteers to make it to SAINTS to help out.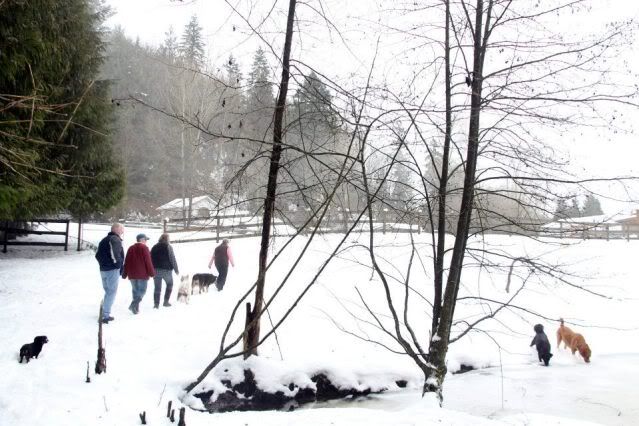 Many of the dogs liked the snow, including Mystic
Puff Daddy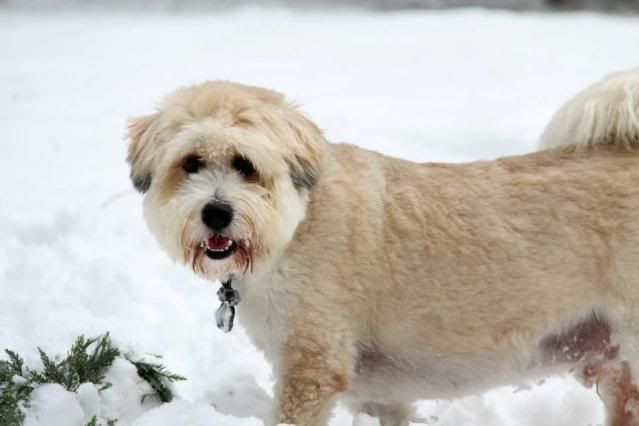 Odie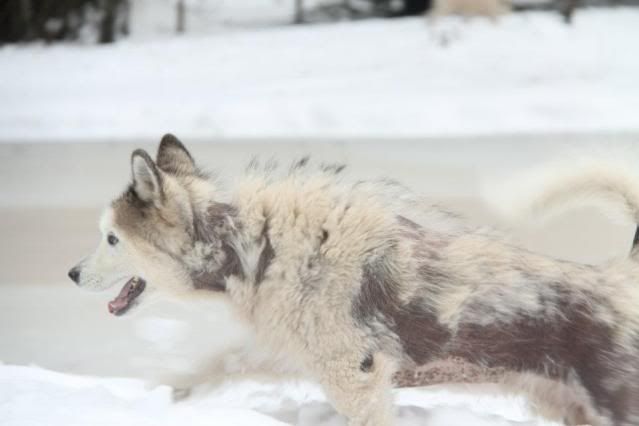 Bear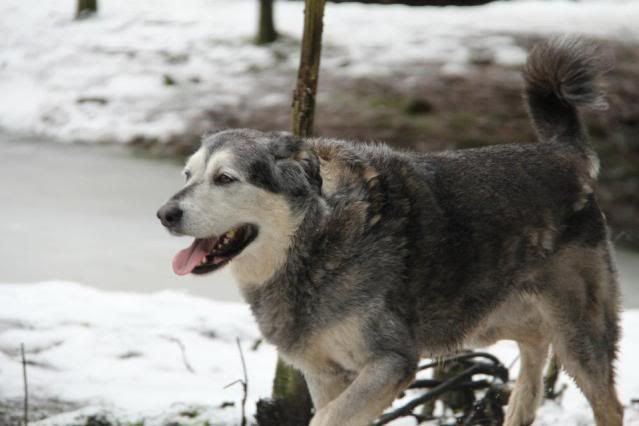 Buddy (and his ball)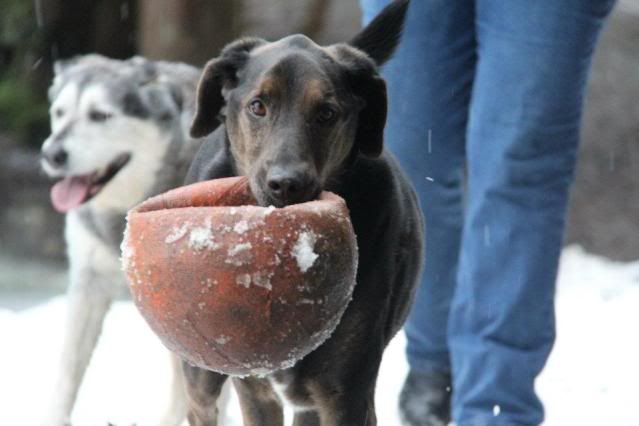 I am not sure what Carl and Ellie were doing here, trying to keep warm?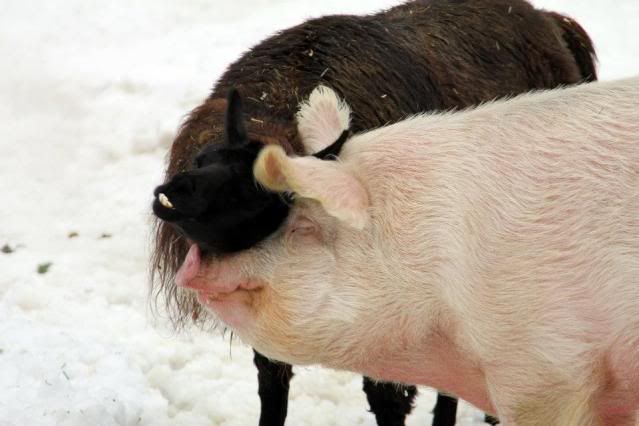 The other SAINTS piggies also seemed pretty happy
Brad Pitt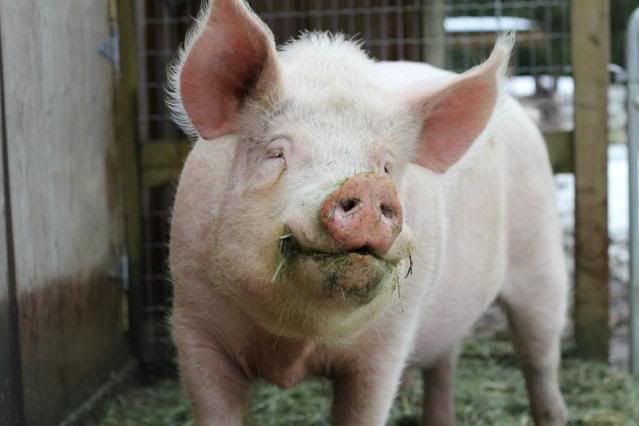 Wilbur (Lotti was staying in her warm bed inside).

We perfer to stay inside where it is warm
Peluchie and Jerry

See these and many more great photos in the January @ SAINTS 2012 album on SAINTS Facebook page. I just added 140 photos CLICK HERE to view
Bye for now