Events
Welcome to our humble abode: SAINTS Open House June 23/24
Jenn · Jun. 13, 2012
We hope you will all come meet the saints at our Annual Open House!
SAINTS will open its doors to the public Sat/Sun June 23 & 24 between 11:00 a.m. and 3:00 p.m.
Please consider bringing an item from our wishlist. Also, someone will be on-hand to issue tax reciepts for any cash/cheque donations over $25.00 (every little bit helps).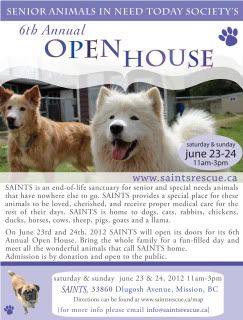 Here us a link to downloadable pdf poster with all of the detail: www.saintsrescue.ca/news/2012/open.pdf
On the Saturday of the Open House, Cole a grade 7 students from Vancouver who created greeting cards from his SAINTS photos, will be selling his beautiful creations to raise money for SAINTS. Here is a message from him and a couple of snap shots of the cards:

SAINTS truly touched My heart when I went for the tour, I decided I would do some fundraising by selling cards. My cards will be on sale at the SAINTS open house on June 23, here are some photos of my cards.
Grade 7 student, Cole Kennedy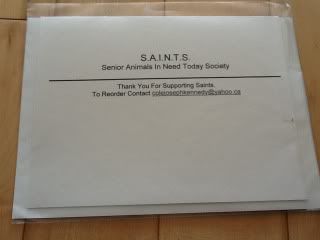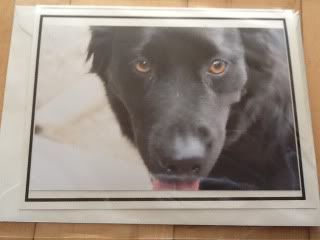 Also at the Open House on saturday, we will be selling tickets for our September Gala
6th Annual Wishes 4 Whiskers Gala
Save the date, SAINTS biggest event of the year is booked at Pitt Meadows Golf and Country Club for September 15, 2012. Donate silent auction items, sponsor a table, purchase tickets or for more information please email events@saintsrescue.ca.